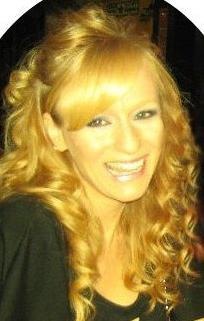 My name is Heather Welch and I am the owner of EClips Salon. I have lived in Warrensburg since I was a toddler. I grew up in the community and graduated from Warrensburg High School. I received my cosmetology training at Warrensburg Vocational Technical School Of Cosmetology and have since attended several years of classes at UCM. I began doing hair professionally in 1992. Prior to that I did hair on my barbie dolls and friends as well as whomever would allow me to practice on them. It's been a passion of mine for as long as I can remember.

I began working for Toni Peerbolte, the original owner and creator of Hair Dynamics, in the summer of 1993, and she became my mentor. When I was between clients I watched everything she did and I learned so much. She also taught me the importance of continuing education and keeping up with the latest trends and techniques.

I purchased Hair Dynamics from Toni in March of 1997. We soon grew from 2 Stylists to 5 Stylists and 1 Electrologist. By 2001 we had expanded into the building adjoining us and consisted of 10 Stylists, 2 Nail Technicians, an Esthetician, a Massuse, and Tanning. We had a wonderful team of girls and I really enjoyed every aspect of being an owner/operator, but I decided to sell the business in 2007 to raise my son. Now that he is in school I realized how much I missed the ownership part of the business, so I decided to take off on another adventure, and EClips Salon was born.

I love meeting people and truly getting to know what makes them each an individual. My clients aren't just clients, they become friends. I believe each person deserves my undivided attention and should leave my salon feeling like they didn't just receive a service but that they were honestly listened to and communicated with. I believe the initial consultation with a client is more important than anything. I will not start a service unless I feel like we are both on the same page and are both comfortable with the process I am going to take to achieve the look you want. Putting you at ease and making sure you are happy is my number one priority.