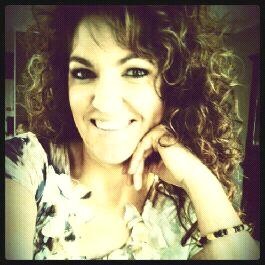 My name is Alice Kriener and I have been with EClips Salon since July 2012. I moved to the Warrensburg area in the spring of 2011 and began working at Hair Dynamics. I continued there for 15 months when I decided to join Heathers's exciting adventure, EClips Salon.

Before moving to Missouri I lived in Mason City, Iowa. I studied at La' James College Of Cosmetology. After graduating I began working at Reflections Hair Salon and worked there for 15 years.

I enjoy interacting with people of all ages. I believe that keeping up to date with fashion and style in this industry is a must. I love to attend classes on continuing education and learning the latest hair trends, styles, cuts, and colors. I myself have naturally curly hair so I understand the ways of textured hair.

I specialize in coloring, cutting, and perming on a variety of hair types. I enjoy coloring and achieving different looks from bold, chunky colors, to subtle soft effects. I like to perm long or short hair for soft bouncy waves or strong long lasting curls. I am trained in cuts for all ages and genders. I enjoy cutting a clean shaped military style to a messy broken textured look for men, as well as a short, spunky, piecy look to blended, soft, subtle layers or even all one length. My services also include facial waxing and brow arching.

I look forward to meeting you as well as meeting your hair care needs. I value all my customers and treasure their friendship.